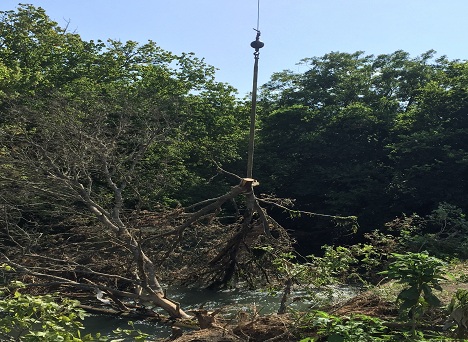 Capitol Tree Care has served Austin, Texas and its surrounding communities for a decade proudly providing a wide array of tree management solutions that will suit all your landscaping needs. Our professional tree care specialists are passionate about trees and will not only provide you with safe, courteous service but are a great source of information ranging from tree removal to the care and feeding of your trees and orchards.
One of our services include expert tree removal. Unfortunately, some trees can become infected with disease or destroyed by insects requiring removal for safety reasons or their threat of infection or infestation to nearby trees. Other reasons for tree removal may include trees that pose a hazard to your home or business. Whatever the case, know that we will safely remove your tree, protect your property, and leave your surrounding landscape undisturbed and debris free.
Our company and professional Arborists are licensed, bonded, and certified by the International Society of Arborists so you can rest assured you will receive the best care when we take on your project. As each property, landscape, home, and business in the Austin, Texas region pose their own set of requirements and challenges, all of our employees are experienced tree removal experts are familiar with the unique environment we in Austin, Texas live in.
Surprisingly, there are different approaches we would take here in Texas that tree care professionals would face in Minnesota. The landscape, weather needs, and environment unique to Austin all impact tree health and require specific procedures when it comes to tree removal, stump grinding, tree trimming and cutting, and placement based on the soil, weather, and tree species. Our attention to these factors is unique and lends another layer of professional service that reflects our commitment to the care we take when we service your tree needs.
Call Capitol Tree Care for a free tree removal estimate today and get the expert and courteous service you deserve.