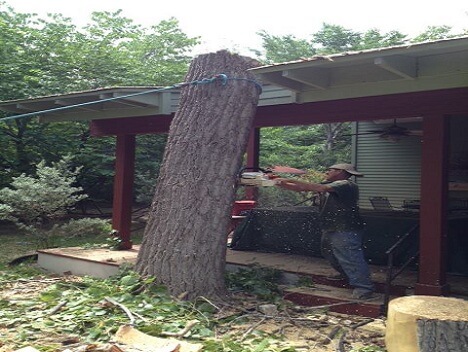 Do you need a tree trimmed or removed? Call one of our Austin tree specialists for a free estimate or Arborist's Consultation.
Capitol Tree Care is licensed, bonded, and certified by the International Society of Arborists in Austin, TX. To receive this certification Arborists must have three or more years of full-time, eligible, practical work experience in arboriculture and/or a degree in the field of arboriculture, horticulture, landscape architecture or forestry from a regionally accredited educational institute.
So, when you meet one of our tree specialists you'll know you are working with a professional, experienced Arborist who understand what goes into the cultivation, management, and study of individual trees, shrubs, vines, and other perennial woody plants. Their attention to the health and safety of plants and trees is focused, thorough, and is taken with care.
Another, often overlooked, trait that differentiates our tree specialists from the others is their understanding of the Austin landscape. Where our physical environment in Austin is unique, special consideration and a thorough understanding of how soil, weather, and specific tree species affect tree care, growth, and health.
As we know your family and property's safety is paramount, we pay special attention to safety taking into consideration nearby structures, existing landscape, and traffic leaving your property safe, clean, and debris free.
This knowledge base is yet another testament to the care and attention our tree specialists pay when tending to your landscaping needs. And, no project is too small or too big for Capitol Tree Care. From home yards to corporate physical landscapes, we will provide you high-quality, courteous tree management solutions and services.
So whether you need a tree trimmed, removed, or a yard full of stumps removed, give up call and let us take care of your tree health needs today!