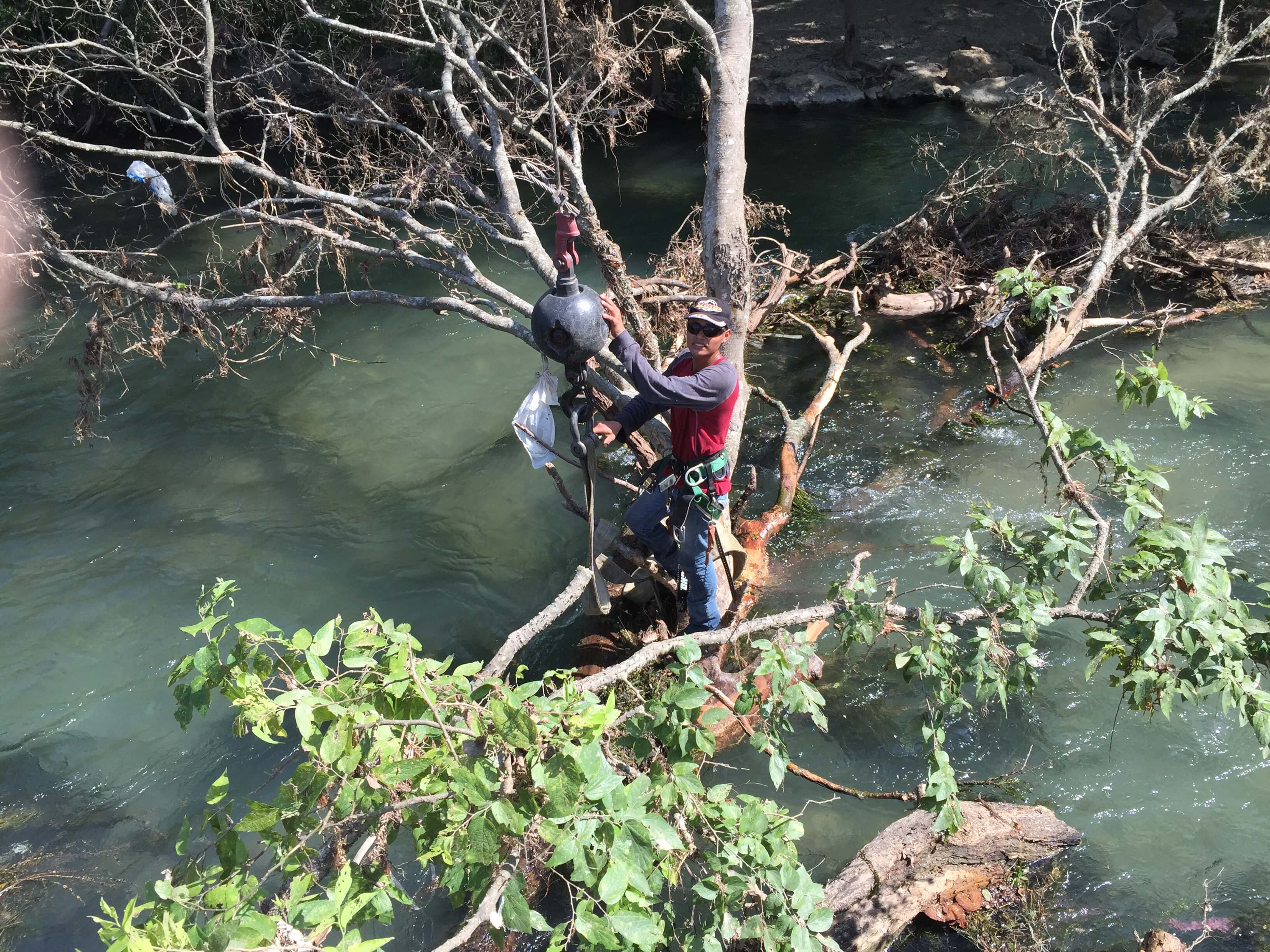 Capitol Tree Care provides tree removal services in Round Rock and surrounding Austin areas. Although most of us do not like removing trees, sometimes it's necessary. Diseased or damaged trees, improperly placed trees, or trees that post a hazard are some examples of tree that may need to be cut down and removed.
Experienced at tree removal, we have licensed and insured crew that are trained in the proper methods to safely cut down and remove any tree. No two tree removals are the same, so our crew members and tree experts will inspect and assess the affected area for additional hazards, and determine the type of rigging needed or if a crane is necessary to safely complete the removal. This task takes not only specialization, but a tremendous amount of care in order to protect the crew, other individuals, nearby structures, and the landscape. Each crew member is supplied with the appropriate personal protective equipment and safety gear necessary to accomplish this task, and ensure a safe working area.
Upon completion of cutting down the tree, Capitol Tree Care will remove all debris, leaving your site clean and presentable. If you'd like the stump removed as well, we also specialize in stump grinding. With stump grinding, we also rid the area of visible roots and up to a depth of 6 to 10 inches below the soil grade.
Call us today at (512) 913-6833 for a quote on any of our services and to learn more about tree removal in Round Rock.