Buda, TX
Arborist & Tree Services
We provide our full suite of tree beautification services in Buda, TX and surrounding areas. Through our science based approach, we offer the finest tree services in the area.
Buda Tree Services
If you need professional tree services in Buda, TX, Capitol Tree Care wants to show you why we have the best rating in the state for tree maintenance and care. Our company is run by James Burtchell, Certified Austin Arborist of the International Society of Arboriculture (ISA). Our customers return because of our responsive and friendly customer service, as well as our attention to detail in the work we do. We can help maintain trees already growing on your property or help you plan and manage the planting of new trees. Either way, we are the best in the business and our reputation proceeds us in Buda and throughout Austin and Texas.
We take pride in the fact that Buda, TX was named the "Outdoor Capital of Texas" by the Texas State Legislature due to our 13 parks that encompass 268 acres in Buda designated as public parkland. It is an honor for us to contribute to the scenic beauty of this community where parks, residential neighborhoods, and business areas are well-covered with beautiful oak trees, mesquite trees, and other beloved species.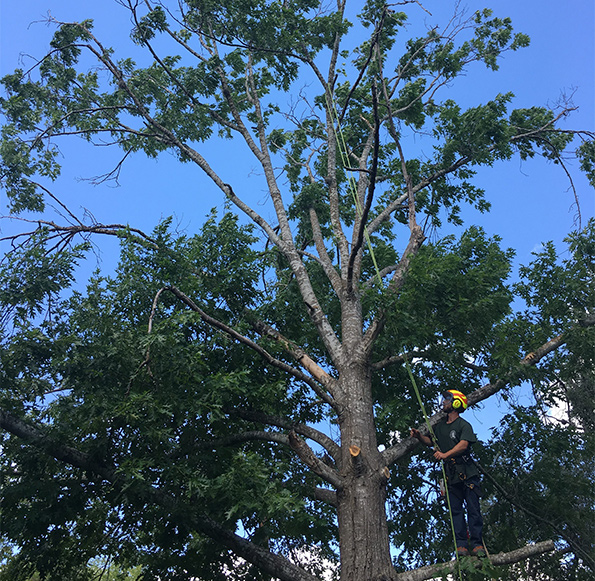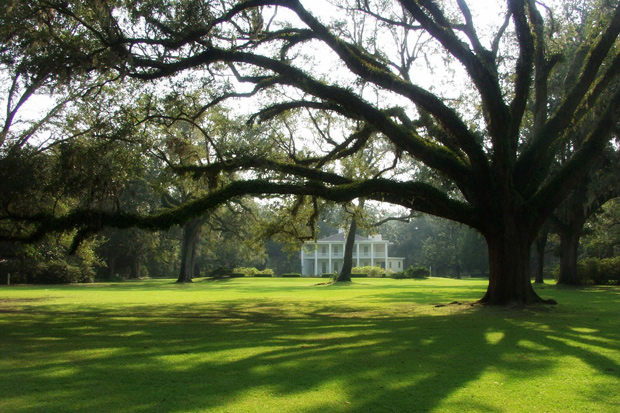 Buda is one of the fastest-growing suburbs in Texas, and we hope to assist you in keeping the trees on your property maintained, so they too will grow for years to come. Whether you have mature trees or want to plant new ones, Capitol Tree Care knows how to establish new growth and maintain existing trees. Either way, we provide the means to make a vibrant and lush scenery of trees on your property.
Not just anyone can trim a tree properly and do so in the best interest of the trees. That's why you should employ the services of a Certified Arborist and Degreed Forester like James Burtchell. As the owner of Capitol Tree Care, he has the experience and knowledge to care for trees properly and can provide you with the best tree-trimming services for your tree's specific needs. Tree trimming is more than just removing unwanted branches from trees. Branches and limbs should be carefully trimmed by knowledgeable tree trimmers who know exactly which branches to trim and where they should be trimmed to best benefit the health of the tree. One of the most obvious reasons a branch should be trimmed is if the branch is diseased or damaged, but trees should be trimmed regularly even if they don't look diseased or haven't suffered damage. In fact, proper trimming and pruning can help prevent disease and damage.
Many of our clients in Buda, TX request our tree trimming and tree pruning services as a method of promoting more growth. By removing certain branches, we allow the tree room to grow in the future. Furthermore, by trimming off any dead or damaged branches, healthier branches can thrive more progressively. Pruning prevents the weak branches from using up the tree's already limited supply of sunlight and water.
Whether you are wanting instant results or healthier growth over time, an experienced tree service company like Capitol Tree Care will provide the best result, as they understand the environmental factors of Texas' unique ecosystem. Furthermore, there are different and specific techniques required to produce the results desired. Our expert team knows exactly what to do to keep your trees thriving and growing in a positive direction. When trees receive proper upkeep and regular maintenance like trimming and pruning, they look better over time. This investment in your trees will yield returns by increasing the property value of your home.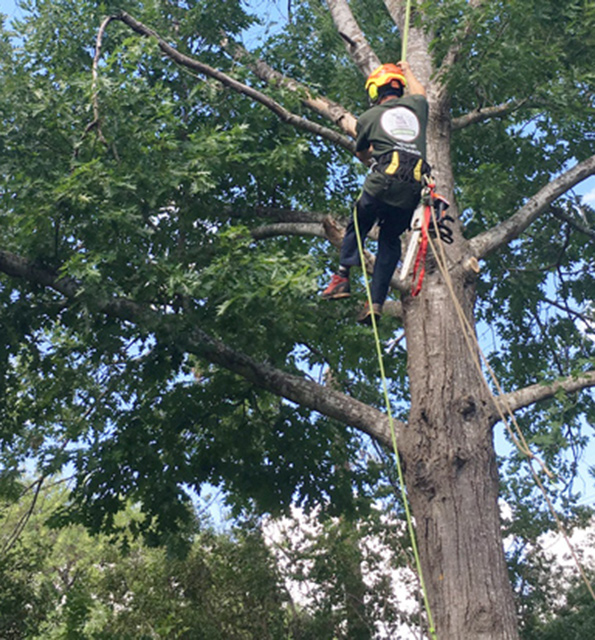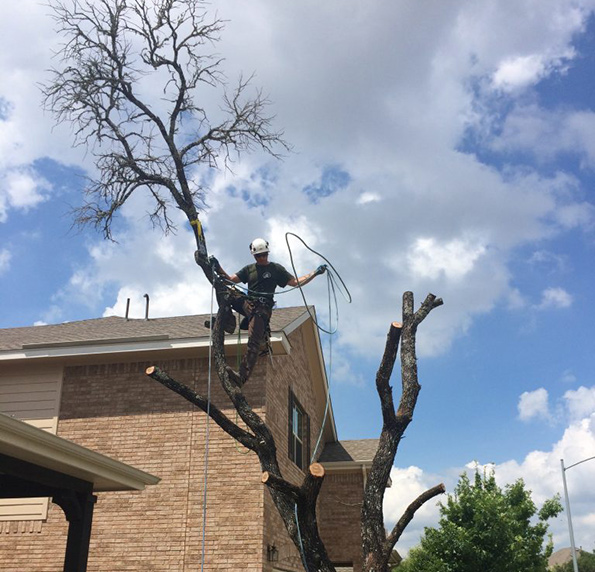 Trees can become a hazard if they are not well-maintained, and they can also damage property if they are not removed properly. Tree removal services can help to protect your home or business from damage. Removing unsightly or dead trees improves the appearance of your property. Capitol Tree Care's tree removal professionals can assess your property and formulate a plan to remove your tree in the best way to protect your home, business, and property. Tree removal can also put other trees in danger. Let our experienced team take care of your tree removal efficiently and safely. We have all the proper equipment necessary to see the job through to completion, cleaning up everything when we're done. We even provide stump grinding after the removal.
Tree removal requires an experienced tree expert to correctly remove a tree and clean it up after. If you are considering tree removal, residents and business owners in Buda, TX trust Capitol Tree Care with this delicate process. Our company has the experience and knowledge to remove your trees in the best way possible to protect your property and the environment. Call us today at (512) 913-6833 for a free estimate and let us answer your questions about our tree services in Buda, TX.
If you are looking for ways to beautify your property, we can assist you in a plan to add new trees to your property. We can also help you carry out that plan and maintain your trees going forward. Not only will your property value increase when you add trees, but you will be providing habitats for wildlife essential in prolonging the unique ecosystem in Texas. Our knowledge of trees and background in Buda, TX makes us the best company to call if you need assistance or advice about planting. Planning your planting ahead of time makes managing easier in the long run.
You shouldn't employ just any tree planting service. Capitol Tree Care is the best in town because we have an educated team that is experienced in planting in the Texas climate and soil. This is important because we can select trees that we know are well-suited to our local climate and soil conditions. We can also help you decide the type and kind of trees that will best suit your property and your needs. Many factors should be considered when planning to plant trees including the size of the planting area and the type of coverage you want to achieve. Capitol Tree Care in Austin can help you reach your goals. Contact us today!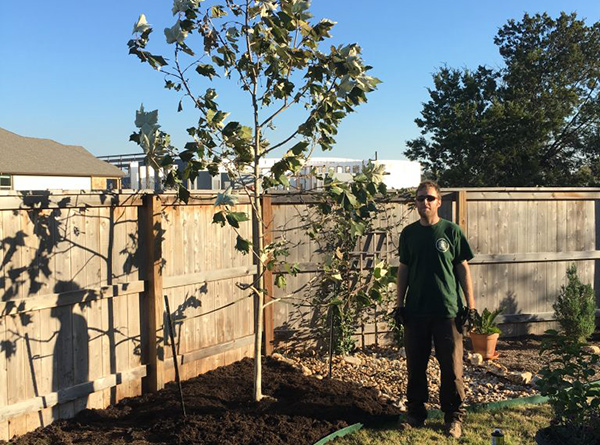 For a free quote or to learn more about our services, don't hesitate to contact us at (512) 913-6833. Give us a call today, we would love to hear from you.