Capitol Tree Care provides reliable and professional tree & stump removal services to residents and businesses throughout Austin, TX and the surrounding areas. Although removing a tree sometimes isn't the first choice, it is sometimes necessary under certain circumstances. Removing a tree is required when trees become diseased, dead, hazardous, invasive or was simply the wrong tree chosen for its location. Following the tree removal process, we also provide stump grinding services to remove the now unsightly stump. Stumps can end up being a trip hazard and have the potential to rot away over time, attracting unwanted pests close to a structure or other desirable trees.
Stump Grinding
Stump grinding removes stumps through the use of powerful grinding equipment and tools that rotate a cutting disc, chipping away at the wood and roots that remain after the stem is cut down to a stump. Capitol Tree Care utilizes a Barreto 30SG model stump grinder to complete grinding services for our customers.
Once your stump is ground to a depth of 10″-12″ below soil grade, the remaining generated wood chips are left on your property in the same location were the stump once stood. The wood chips can be used on your existing landscape as hardwood mulch or can be removed from your property for an additional fee.
In order to protect your property from any ejected rocks, roots or large chips during the grinding process, Capitol Tree Care utilizes a "tri-guard" folding shield that can be placed between the grinding equipment and the area or item being protected. Our goal is to provide a safe, reliable and quality service for our customers!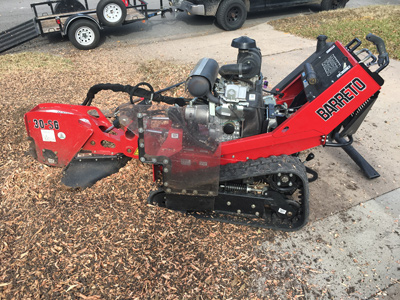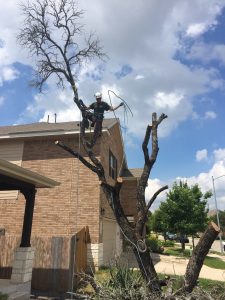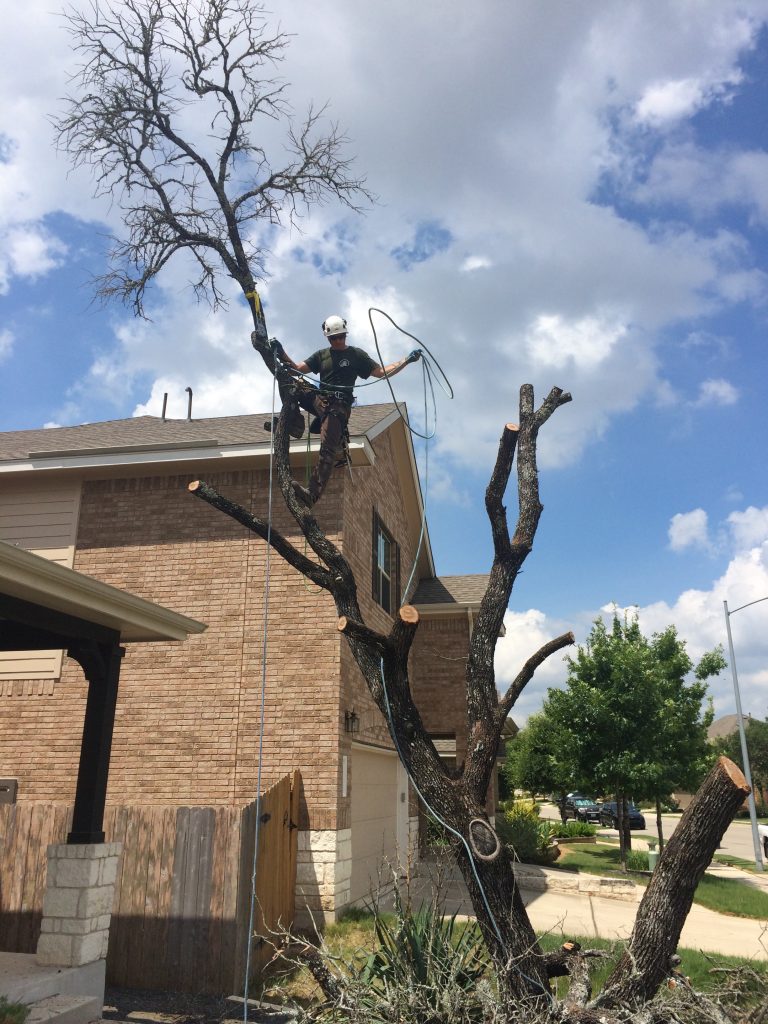 Trees are living organisms and will always fail, it is just a matter of how and when. Trees are subject to environmental influences that affect health and vigor and can cause failure of branches, stems and/or the root system. Degradation of the tree can lead to a situation where the best mitigation option is to remove the tree.
Whatever the case, you can rest easy knowing that Capitol Tree Care can safely remove your tree while protecting you, your family and your property.
Removing a tree involves extreme caution and planning to protect the crew, structures, and other individuals on the property. For your protection, Capitol Tree Care is insured and utilizes the proper gear and safe work practices to provide a safe and quality service!
WARNING: Removing a tree is a dangerous task and should only be performed by a professional and insured tree service!