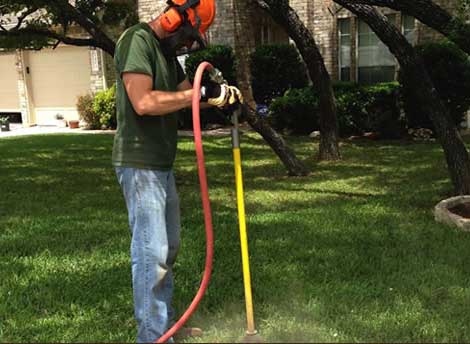 If you are looking for Round Rock tree service, Capitol Tree Care offers a full range of services with the aim of protecting, preserving, and enhancing our urban forest in Central Texas.
Whether you have new, mature, a mix of both, or you are considering adding trees to your property, Capitol Tree Care knows what is involved in establishing and maintaining tree health. Led by an International Society of Arboriculture (ISA) Certified Arborist and degreed Forester, our company understands the unique, and at times harsh, climate in the Austin Metro region, and how it impacts soil viability and tree health.
If you suspect illness or disease is afflicting your tree, we will provide a Tree Risk Assessment to determine cause and apply preventative care methods to get and keep your tree healthy. We also offer an Organic Plant Healthcare Program designed to keep your roots and canopies strong and vibrant.
As a healthy tree not only visually enhances your property, it also can increase your property's value. Conversely, unhealthy trees can detract from your home's overall appearance and negatively impact your property value.
Keeping trees healthy can also protect your family and property. An unhealthy tree is more apt to prove a hazard than a healthy one with a strong root system and properly maintained canopy. By taking care of your trees you minimize risk of heavy branches falling or a tree toppling, causing injury or damage.
Please visit our Tree Services page to see all that we offer in tree care and for a detailed description of each of these services.
For a quote or more information on services, do not hesitate to contact us at (512) 913-6833!