ISA Certified Arborist & Tree Service in Austin, TX
Capitol Tree Care, LLC has years of experience proudly serving Austin, TX and the surrounding areas.  We are a locally owned tree service company offering tree maintenance prevention and management solutions to help protect your green investments.
We are committed to preserving and beautifying central Texas through providing the finest tree services in the area through a science based approach.
We employ Foresters and Certified Arborists to help assure that our clients receive quality assessments, recommendations and service.  Our arborists are certified by the International Society of Arboriculture (ISA), highlighting our professionalism and devotion to the tree care industry.  Our arborists continually enhance their knowledge through the continuing education the ISA provides and by achieving further certifications and qualifications to better serve our customers.  Check out our certifications and qualifications at the bottom of our homepage and in our "About Us" section.
Our focus is on your trees!
Trees are an important part of the landscape which have a wide array of benefits such as converting carbon dioxide into oxygen, providing erosion control and providing a greater curb appeal for your property.  Maintaining the well being of such intrinsic organisms requires an educational background in biology, ecology, tree identification, proper pruning and rigging techniques and the proper training on equipment to ensure a safe job-site.  Our Arborists are degreed and certified through the International Society of Arboriculture(ISA), providing the essential information to provide the proper care for your trees!
Austin Tree Removal & Trimming
Proper tree care, from root to stem, requires a large proficiency of knowledge and  management skills and practices to implement such care.  Some of these practices include tree pruning or trimming, tree removal, soil management and preserving tree structure.
Capitol Tree Care's Arborists possess the knowledge and the ability to provide both central Texas residents, land developers and businesses with the care their trees deserve.  In order to also protect your family and property, Capitol Tree Care is insured.  Our climbers are highly experienced in proper tree pruning, climbing and rigging techniques to provide a safe and quality service.  We value our customers and their experiences, so we invite everyone to check out our reviews on Yelp, Angie's List and our website.  Our goal is to provide a safe, quality and professional service and have a great time doing so!  Trees are our specialty and our focus is on our customers.   That's what we believe is a winning combination.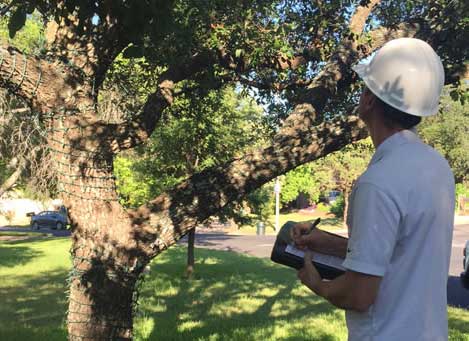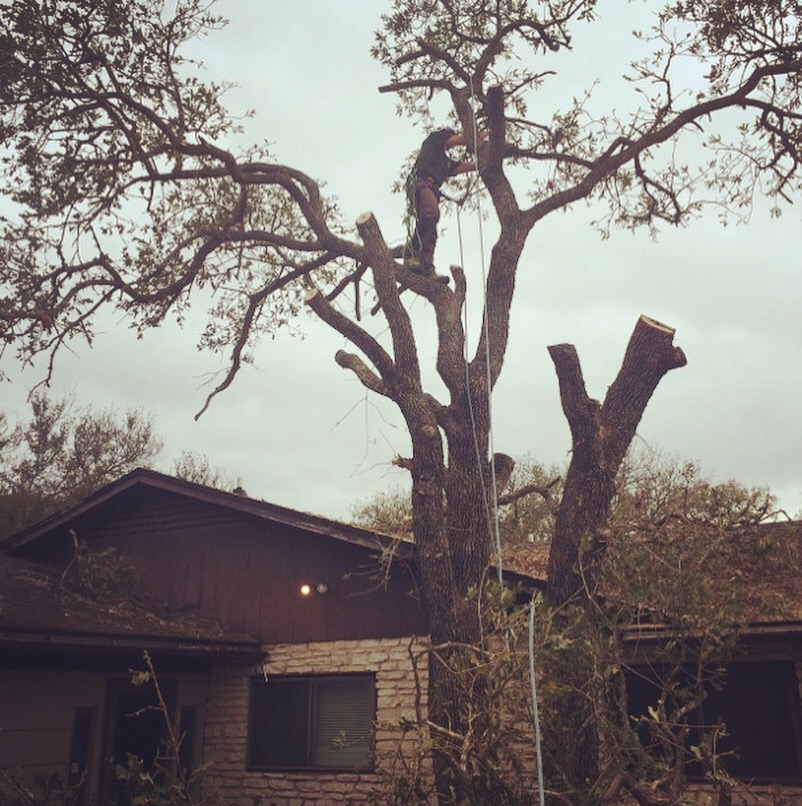 Complete Tree Care from a Certified Arborist
Whether you are looking to rehabilitate a stressed tree or remove a hazardous tree, Capitol Tree Care has you covered.  We specialize in the care of trees specifically and have the knowledge to provide consumers with the information they need to make informed decisions for their green assets.  We take a science based approach to assess your trees for their health and vigor as well as their structural integrity.  Trees are complex organisms and require a multi-faceted approach to their management.
Depending on the situation, a long term plan is sometimes needed to facilitate a desirable outcome.  Trees require time to recover from stressors so patience is a virtue.  Because trees are a living organism, we can not guarantee a specific outcome, but can provide proper recommendations and services to assist in their recovery.  When trees begin to decline, it is most likely the result of multiple stressors affecting the tree.  In order to minimize such stressors, maintaining a high level of tree health and vigor is essential.  A stressed tree is an easy target for pests and disease, so preventative care can help reduce such adverse risks.  Ask us about ongoing maintenance for your trees to help reduce the chance of a declining tree.
Capitol Tree Care values the benefits trees provide to both the environment and the urban landscape, so we approach your green assets with the utmost care and respect.  Give your trees the care they need and give us a call today to have a ISA Certified Arborist assess your trees!