Certified, Experienced
Arborist & Tree Services
We are committed to preserving and beautifying central Texas through providing the finest tree services in the area through a science based approach.
ISA Certified Arborist & Tree Service in Austin, TX
Capitol Tree Care, LLC has years of experience proudly serving Austin, TX and the surrounding areas.  We are a locally owned tree service company offering tree maintenance prevention and management solutions to help protect your green investments.
We are committed to preserving and beautifying central Texas through providing the finest tree services in the area through a science based approach.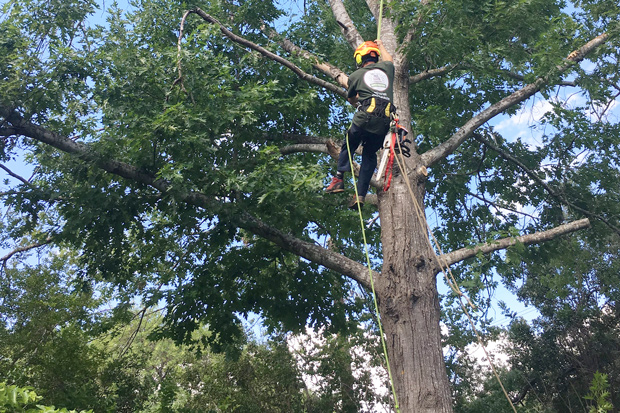 Foresters and Certified Arborists
We employ Foresters and Certified Arborists to help assure that our clients receive quality assessments, recommendations and service. Our arborists are certified by the International Society of Arboriculture (ISA), highlighting our professionalism and devotion to the tree care industry. Our arborists continually enhance their knowledge through the continuing education the ISA provides and by achieving further certifications and qualifications to better serve our customers. Check out our certifications and qualifications at the bottom of our homepage and in our "About Us" section.
Our Focus Is On Your Trees
Trees are an important part of the landscape which have a wide array of benefits such as converting carbon dioxide into oxygen, providing erosion control and providing a greater curb appeal for your property.  Maintaining the well being of such intrinsic organisms requires an educational background in biology, ecology, tree identification, proper pruning and rigging techniques and the proper training on equipment to ensure a safe job-site.  Our Arborists are degreed and certified through the International Society of Arboriculture(ISA), providing the essential information to provide the proper care for your trees!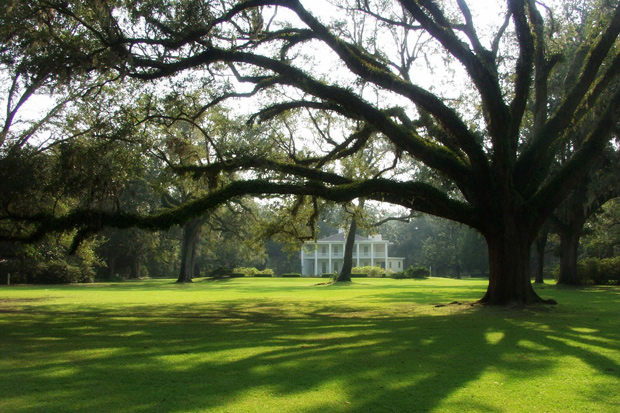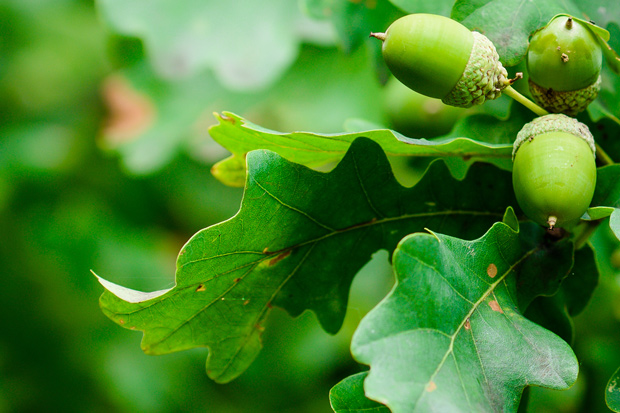 Austin Tree Services
Proper tree care, from root to stem, requires a large proficiency of knowledge and  management skills and practices to implement such care.  Some of these practices include tree pruning or trimming, tree removal, soil management and preserving tree structure.
Capitol Tree Care's Arborists possess the knowledge and the ability to provide both central Texas residents, land developers and businesses with the care their trees deserve.  In order to also protect your family and property, Capitol Tree Care is insured.  Our climbers are highly experienced in proper tree pruning, climbing and rigging techniques to provide a safe and quality service.  We value our customers and their experiences, and our goal is to provide a safe, quality and professional service and have a great time doing so!  Trees are our specialty and our focus is on our customers.  
Complete Tree Care from a Certified Arborist
Whether you are looking to rehabilitate a stressed tree or remove a hazardous tree, Capitol Tree Care has you covered.  We specialize in the care of trees specifically and have the knowledge to provide consumers with the information they need to make informed decisions for their green assets.  We take a science based approach to assess your trees for their health and vigor as well as their structural integrity.  Trees are complex organisms and require a multi-faceted approach to their management.
Depending on the situation, a long term plan is sometimes needed to facilitate a desirable outcome.  Trees require time to recover from stressors so patience is a virtue.  Because trees are a living organism, we can not guarantee a specific outcome, but can provide proper recommendations and services to assist in their recovery.  When trees begin to decline, it is most likely the result of multiple stressors affecting the tree.  In order to minimize such stressors, maintaining a high level of tree health and vigor is essential.  A stressed tree is an easy target for pests and disease, so preventative care can help reduce such adverse risks.  Ask us about ongoing maintenance for your trees to help reduce the chance of a declining tree.
Capitol Tree Care values the benefits trees provide to both the environment and the urban landscape, so we approach your green assets with the utmost care and respect.  Give your trees the care they need and give us a call today to have a ISA Certified Arborist assess your trees!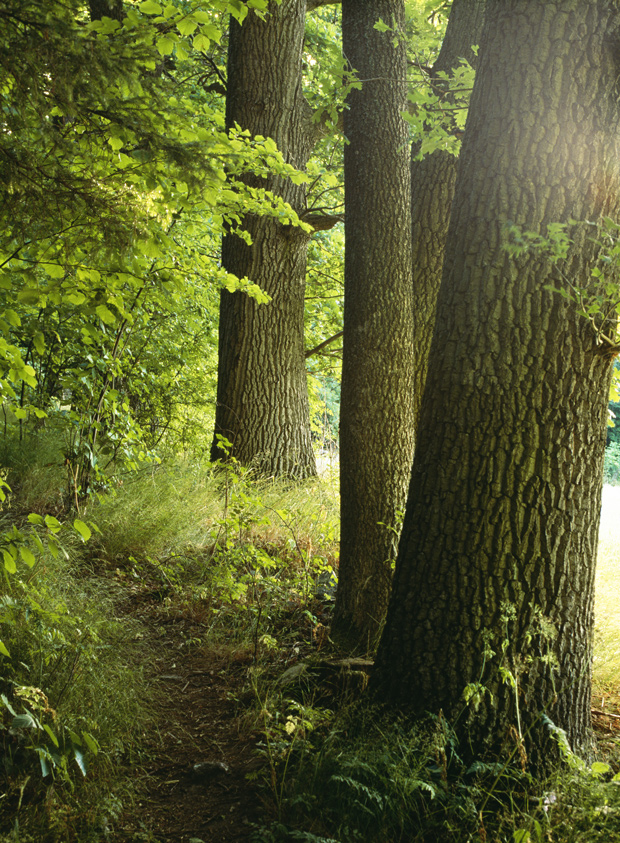 Arborist & Tree Services
Do you want to maintain the health of your trees in the Austin, Texas area? Choose Capitol Tree Care to handle of all your pruning and trimming needs. Attempting this vital part of tree care by yourself can result in personal injury and harm to your trees – trust the professionals to get the job done right.
We offer crown cleaning, crown thinning and reduction, crown raising, and vista pruning services for your Austin trees. Whether you want to restore views to your backyard, get low hanging branches off your sidewalk path, or you just want to ensure longevity for your favorite fruit tree, Capitol Tree Care is here for you.
Need a tree removal? Capitol Tree Care has the knowledge, ability and equipment to remove your tree in a safe and professional manner. Our climbers ascend your tree using industry specified climbing ropes and harnesses and will disassemble your tree branch-by-branch. In order to protect you and your property, our climbers rig any branch and trunk sections pre-cut and lower them safely and securely to the ground. Our goal is to maintain a safe worksite while completing your work and leave your property clean.
Post tree removal, a stump will remain in your yard. The stump that's left behind can become an unsightly nuisance in your yard and attract unwanted pests as the wood slowing decays away. Capitol Tree Care offers comprehensive stump grinding services to rid your property of unwanted stumps. We utilize industry leading grinding equipment capable of grinding stumps down 10"-12" below soil grade, generating wood chips that you can use in your lawns bed areas. Prior to your service, we will submit to have underground utilities marked to minimize damage to your property infrastructure and maintain the safety of our technicians.
Properly diagnosing a tree or estimating a trees level of risk can be difficult without proper training and experience. You may not notice a change in your tree's health until it is too late, and a tree removal becomes warranted. If you notice wilting leaves, dead or dying branches, necrotic or chlorotic leaves, a sparse canopy or any other sign of decay, you need an arborist consultation from Capitol Tree Care.
Our ISA Certified Arborist has the experience and knowledge necessary to evaluate the state of your trees and provide recommendations. With Capitol Tree Care's arborist consultations, you can increase the value and appeal of your property by investing in your trees well being.
When it comes to proper root development and adequate tree functionality, a proper soil environment is key. Trees require adequate levels of oxygen in the soil to survive and thrive. Capitol Tree Care provides airspade services to assist in optimizing the soil environment available to your trees.
Soil Aeration: When soils become compacted or soil grades change, roots are unable to function properly. Aerating soils with the Airspade tool, or a earth auger bit, assists in the de-compaction effort and promotes proper gaseous exchange back to your soils. Proper Oxygen levels in the soil promote a healthy soil environment, increasing overall soil productivity and increased health and vigor in your trees.
Root Collar Exposure: If your tree has a buried root collar, the Airspade tool is used to safely excavate around the base of your trees with compressed air. Exposing the root collar of a tree reduces the overall risk of rot at the base of your tree and/or a girdling(circling) root around the base of the tree. A exposed root collar is a overall benefit to the cumulative growing environment provided to your tree.
While you do have to invest in regular pruning and trimming to maintain your trees' health, sometimes these services are not enough to keep your trees stable. Some trees have compromised structural integrity that can lead to breaking branches and split trees – which can be extremely dangerous. Our professionals can assess the overall risk level posed by your tree and provide recommendations to mitigate poor tree structure with the assistance of cabling and bracing systems. Cabling and bracing can extend the overall longevity of your tree and provide a safer area within the trees reach.
When it comes to trees in the Austin area, a common occurrence within the canopies of multiple species of trees is Ball Moss and Mistletoe.
Ball Moss, an epiphyte, is mostly unsightly and poses less stress to your trees compared to Mistletoe. Ball Moss can inhibit the ability of shoot and foliage development if a canopy has an excessive infestation. Mistletoe, a parasite, uses the tree as a host and reduces tree vigor as it takes valuable resources from the host tree. If you need safe and efficient Mistletoe or Ball Moss removal, Capitol Tree Care's team of professionals have the experience necessary to get the job done.