Georgetown, TX
Arborist & Tree Services
We provide our full suite of tree beautification services in Georgetown, TX and surrounding areas. Through our science based approach, we offer the finest tree services in the area.
Georgetown Tree Services
Thriving trees enhance the natural beauty of gorgeous Georgetown, home to the most beautiful town square in Texas. If you are looking for a professional arborist, Capitol Tree Care is the company to call for Georgetown tree service. Offering a full range of professional, comprehensive tree services to protect your trees from disease and enhance the beauty of your landscape, our tree experts and Certified Arborist understand the Texas environment and how it affects our beautiful trees.
Healthy, flourishing trees not only contribute natural beauty to the local landscape, they also provide a boost to property values. A healthy, thriving tree can offer a shady place to rest on a hot summer day, the perfect place to hang a rope swing, or a quiet spot to sit and read a book.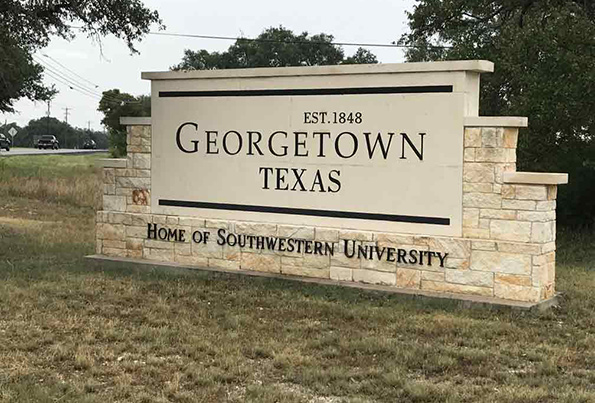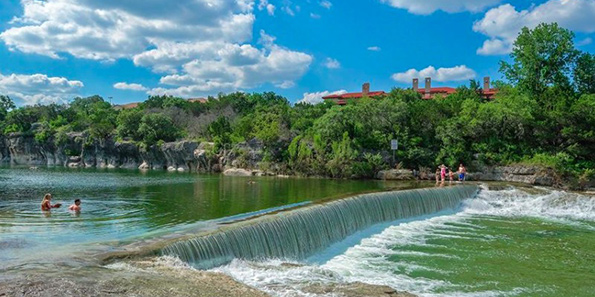 If you are planning to plant new trees on your property, Capitol Tree Care can help you get them off to the right start and show you how to maintain good tree health as they grow with our Georgetown tree service. If you have older, more mature trees, we can show you how to care for them and keep them healthy for years to come.
Capitol Tree Care is a professional tree care company that understands what it takes to maintain healthy trees and protect them from environmental stresses as well as destructive disease. Headed by International Society of Arboriculture (ISA) Certified Arborist James Burtchell, we have the knowledge and experience you need to do what is right for your trees.
Tree Trimming and Pruning
To keep bushes, shrubs, hedges, and trees looking clean and healthy, quality tree trimming services are necessary. Involving removal of overgrown branches to allow sunlight and moisture to be evenly distributed amongst a shrub or tree's branches and leaves, tree trimming is an important part of a tree's growth cycle. The service is also used for aesthetic purposes as well as maintenance, so as to maintain the shape and design of a tree or shrub. Tree trimming may also be necessary to prevent branches from becoming a hazard to structures or utility poles and/or lines.
For reliable and experienced tree pruning, Georgetown, TX home owners, business owners, and property managers turn to Capitol Tree Care. Offering a full suite of professional tree care services, Capitol Tree Care is led by International Society of Arboriculture (ISA) Certified Arborist and Degreed Forester James Burtchell. James and his dedicated team of experienced tree care specialists understand the importance, value, and beauty that trees bring to any property.
Providing the right pruning services is essential to proper tree care. Pruning is the deliberate removal of loose, dead, or diseased branches from trees or plants. It is also necessary to prevent insects and decaying organisms from entering trees due to splits, breaks, and tears in the tree. Done to preserve the health of the tree, Capitol Tree Care offers the following pruning services: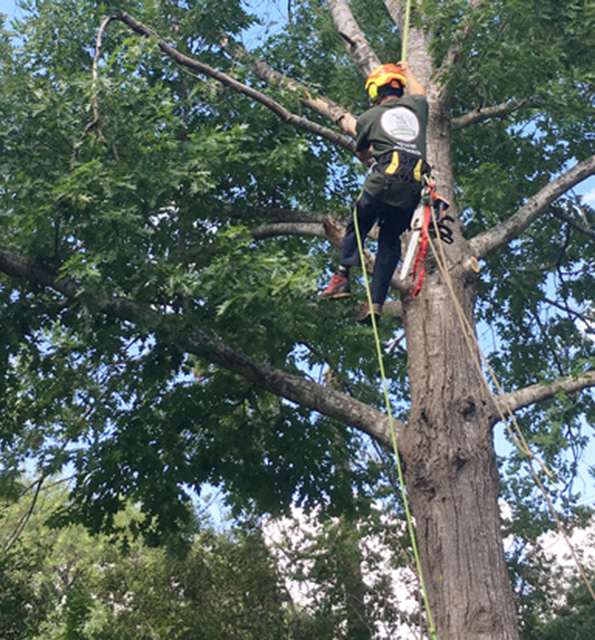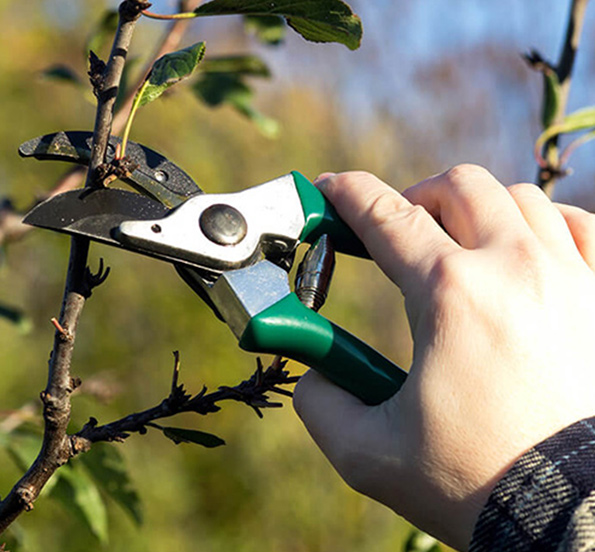 Crown Cleaning – pruning to remove diseased, dead, detached, broken, or stubbed limbs, and to remove mistletoe and ball moss. The benefits of this service include reducing the spread of disease throughout the tree.
Crown Raising – this is done to selectively remove branches to provide vertical clearance. This provides clearance over right-of-way of structures, yards, walkways, and other aesthetic features.
Crown Thinning – this service is performed by selectively removing small live branches to reduce crown density. It allows more sunlight penetration to the landscape below the tree, and it promotes air movement through the canopy, which helps prevent fungal activity. It also prevents against limb breaks and the upheaval of the tree in high winds.
Crown Reduction – pruning to selectively remove branches and stems to decrease the height and/or spread of a tree's canopy. Performed to prevent branches from encroaching on structures and other trees, and for aesthetic purposes.
Vista Pruning – pruning of branches to provide a specific view, this service is primarily for aesthetic reasons.
Tree Removal
How much does professional tree removal cost? There is no dependable formula to determine the exact cost to remove a tree from your property – it could range from $150 to $1500 or more – but the cost of not removing a dead or dying tree could be much more if falling limbs cause damage to houses, buildings or property, or injury to individuals. When you need tree removal, you need an expert. For unequaled, professional Georgetown tree removal and other premium tree services, Capitol Tree Care is the arborist to call.
There are a number of steps involved in removing tree, and to do it correctly and safely requires care, skill, and the proper equipment. Our crew members are licensed, insured, and trained to maintain a safe working area to protect the crew, other individuals on site, any structures, and the surrounding landscape. All crew members have the appropriate personal protective equipment to complete the task and exercise extreme caution during all stages to ensure safety and efficiency. In addition to cutting down the tree, we also offer stump grinding services to remove the remaining stump, providing a new space for a garden or enhancing your landscape. Upon completion of cutting down and removing a tree, we will leave your yard clean and debris free.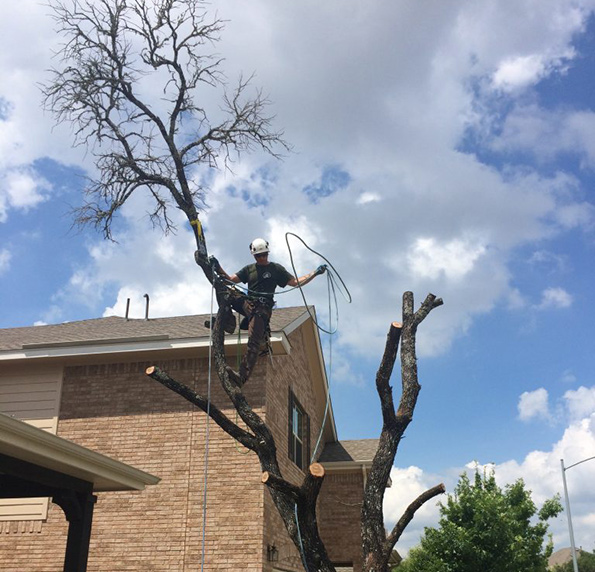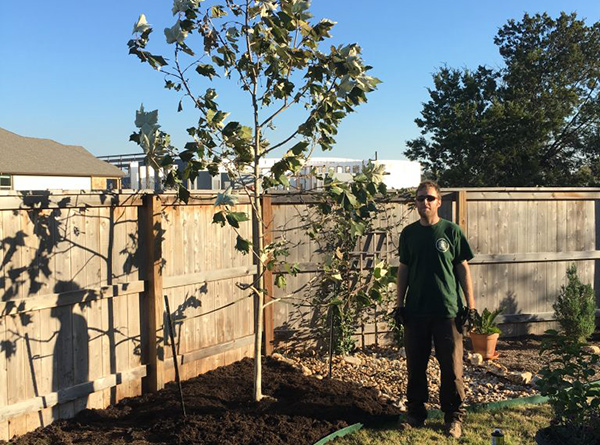 Tree Planting
One of the most fulfilling jobs for our team of experts at Capitol Tree Care in Georgetown is planting new trees for our customers. We love to beautify our valued customers' properties all around Central Texas. We have the knowledge to help you to select the perfect trees for the climate that will complement the beauty of your home and add to its value. Our staff has a knack for advising our customers on the species that are best fitted to their yards, and offer information on any tree's longevity, size, and maintenance needs. Your trees will be a part of your landscaping for years to come, and your satisfaction is our main priority. If you need a tree transplanted, we have you covered on that front, as well. These are just a few of the many services Capitol Tree Care in Georgetown offers, but we are fully equipped to help you with any tree planting needs.
Arborist Consultations
Climate, human influence, disease, insects, and other factors can all have ill effects on the health and structure of your trees. Many times, property owners don't even realize they have a problem until it's too late. Changes in the look of your trees, like dead branches and sparse foliage, can indicate that you need the assistance of our arborists. Our experienced team can advise you about the proper care and maintenance of the trees around your home to ensure that they add beauty and value to your property while saving you from liability for damages that could be caused by declining trees. Structurally sound trees are essential to the aesthetics and safety of your home, so you should always be proactive if you suspect a problem. Always reach out to Capitol Tree Care in Georgetown when you have a question about your trees or notice wilted leaves, foliage dieback, or a change in the tree's canopy.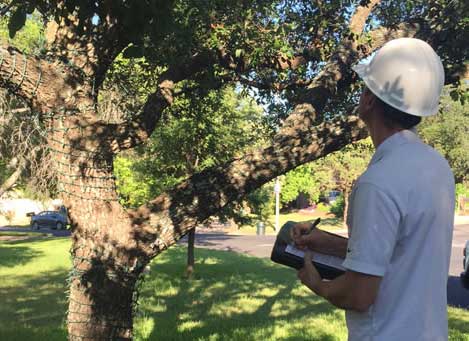 For a free quote or to learn more about our services, don't hesitate to contact us at (512) 913-6833. Give us a call today, we would love to hear from you.