Dripping Springs, TX
Arborist & Tree Services
We provide our full suite of tree beautification services in Dripping Springs, TX and surrounding areas. Through our science based approach, we offer the finest tree services in the area.
Dripping Springs Tree Services
If you need a certified arborist in Dripping Springs, TX, Capitol Tree Care is a company you can trust. We have years of experience maintaining and preserving trees in this area. Our goal is to provide exceptional service to all new and existing customers, living up to our reputation in Dripping Springs. Whether it's planting, trimming, or maintenance of existing foliage, we offer expertise and excellent customer service. Respecting your home or business and minimizing the risk of possible tree-related hazards are at the forefront of our services. You can always rest assured of our commitment to customer service, which is evident in the reputation our company holds among past and current clients. We would love to show you the same attention and care.
Trees are a vital part of the community. They adorn thousands of acres of land on Dripping Springs properties that house distilleries and wineries, as well as natural preserves, ranches, and parks. The better part of our region is blanketed with heavy tree coverage, and we want to ensure the protection and preservation of all trees in Dripping Springs. By employing our tree services, we can help you prolong the life span of your trees, ensuring your property maintains value and curb appeal.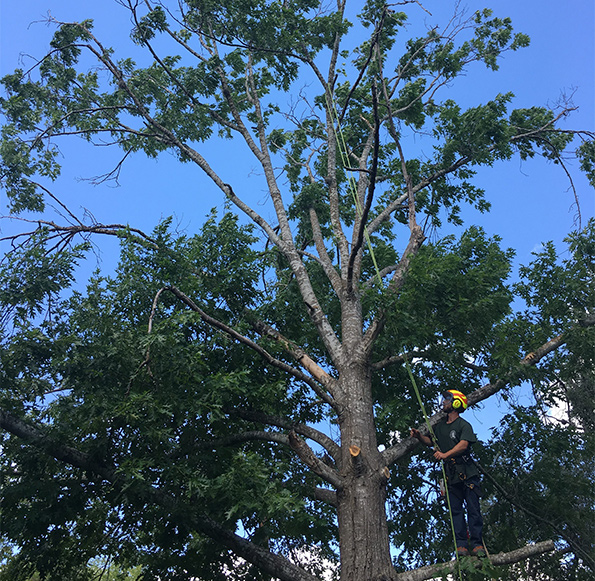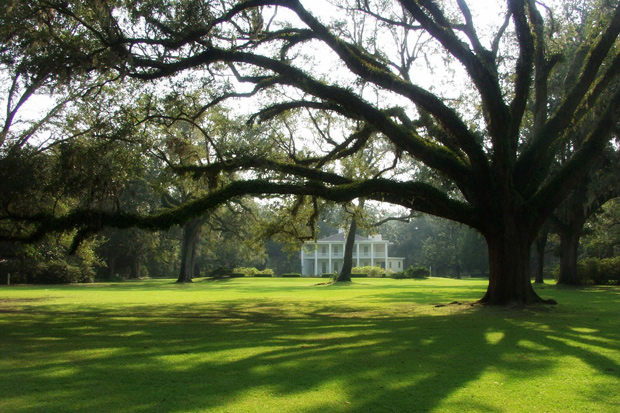 There are many reasons why you might need tree services. If you have trees on your property, it's important to keep them healthy and well-maintained. Regular tree care can prevent problems like disease, pests, and storm damage. It can also help your trees live longer and stay strong and vibrant. Capitol Tree Care offers premium tree services in Austin and surrounding areas such as tree trimming and pruning, tree planting, tree removal and stump grinding, oak wilt management, deep root feeding, transplanting, fertilization, construction protection, soil aeration, and many others. If you are not sure which services you need, we can assist you in determining the best route for your trees and your property. From tree trimming and pruning to tree removal and stump grinding, Capitol Tree Care can provide you with the necessary resources to best care for your trees and ensure that they stay healthy and beautiful for years to come.
Tree trimming and pruning services are important for the health and appearance of your trees. Trees need to be trimmed for a variety of reasons, including removing dead or diseased branches, promoting new growth, and shaping the tree. Tree trimming is best done by a professional tree care company like Capitol Tree Care. We have the necessary equipment and expertise to trim your trees safely and effectively. In addition, we will provide you with advice on how to care for your trees and suggest recommendations on what type of trimming is best for each type of tree.
Taking care of the trees around your home or business is vital to maintaining the safety and beauty of the land around your building. Trees provide us with shelter and shade, help to improve air quality and add value to your home. But they can also become a liability if they are not taken care of. Overgrown trees can damage your home or property, and dead trees can become a safety hazard. That's why it's important to have a professional tree service professionally trim and prune your trees. Capitol Tree Care in Dripping Springs has the experience and expertise to provide these services. For best results in most cases, tree trimming and pruning should be done every one to two years. With regular upkeep, healthy trees can add value to your property, as well as make your home or business more aesthetically appealing.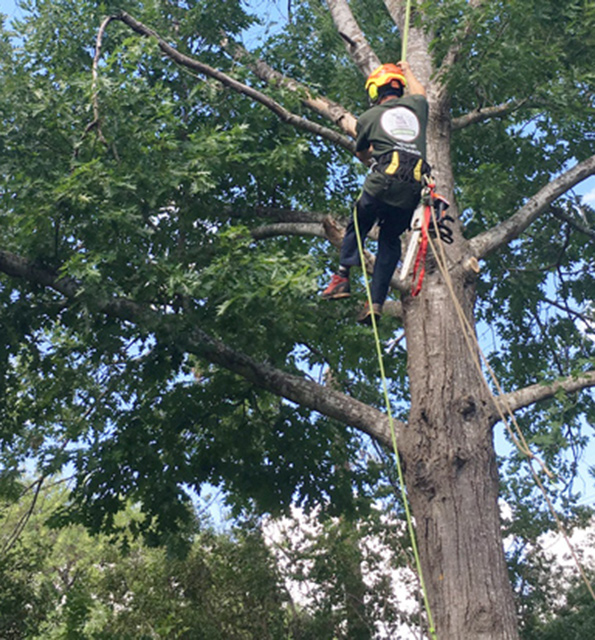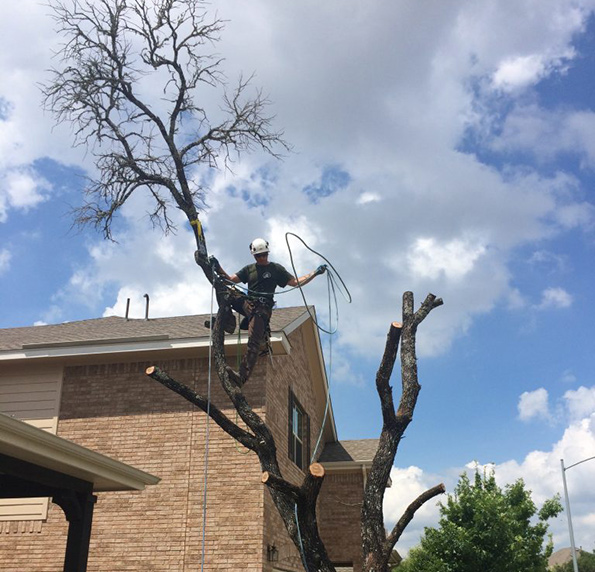 There are many reasons why you might need tree removal services. Perhaps a tree has fallen on your property and needs to be removed. Or maybe you have a tree that is diseased or dying and needs to be taken down before it poses a threat to other trees on your property. Whatever the reason, it's important to choose a reputable tree removal company like Capitol Tree Care that has the experience and expertise to get the job done safely and efficiently. Our team is certified and licensed to assess and properly remove trees, but they are also educated on how to best protect the environment, property, and ecosystem in and around the tree.
Tree removal is a big undertaking and often takes patience, concentration, and heavy equipment. This is not something for an amateur to undertake. It is best for a professional and expert tree removal service like ours to handle this type of job. There's a lot at stake on the ground, and removing a tree is always risky for the property around the area of removal. We can appropriately carry out your removal using the best techniques and equipment to safely get the job done.
Our company is backed by the expertise of James Burtchell, a Certified Arborist with the International Society of Arboriculture (ISA). He is also a certified tree assessor and degreed forester. If you're facing tree removal, let Capitol Tree Care's experienced team handle your removal. We will even clean up the mess properly and get the job done efficiently, taking great care of your property. Call us at (512)-913-6833 and let us take care of everything.
Capitol Tree Care in Dripping Springs offers tree-planting services to help you get started on your tree-planting project. We can provide you with the trees, the tools, and the expertise you need to carry out your project. We will also help you choose the best location for your trees and ensure that they are properly cared for after they are planted. Tree planting can be a great way to add curb appeal to your business or residential property, add shade to your yard or structure, and it's a great way to improve the natural environment around your home. We understand the Texas climate, soil, and vegetation and bring with us educated expertise that other companies can't offer. Contact us today and our expert team can provide you with the support you need to ensure that your tree-planting project is a success.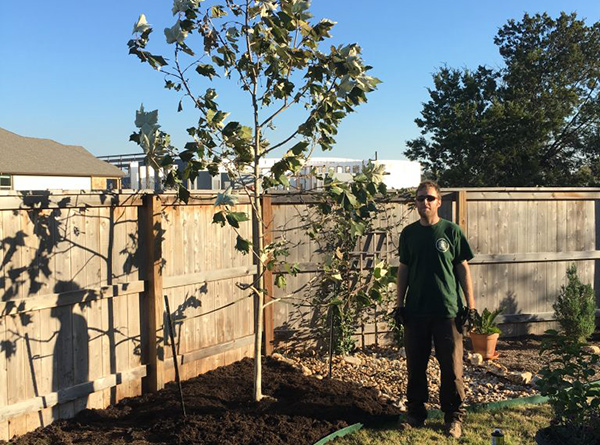 For a free quote or to learn more about our services, don't hesitate to contact us at (512) 913-6833. Give us a call today, we would love to hear from you.