Leander, TX
Arborist & Tree Services
We provide our full suite of tree beautification services in Leander, TX and surrounding areas. Through our science based approach, we offer the finest tree services in the area.
Leander Tree Services
If you're in need of tree services in Leander, TX, Capitol Tree Care offers affordable and dependable tree services in your community. Perhaps you have a tree that is causing damage to your property, or maybe you need to clear some land for construction. Whatever the reason, it's important to choose a tree service that is reliable and professional. Capitol Tree Care is a reputable company that is not only licensed and insured but run by Certified Arborist and Degreed Forester, James Burtchell, who brings his expertise to take extra care of and protect your property and trees. On top of this, our services are offered at affordable prices and are carried out by our well-equipped team that offers both knowledge, as well as experience. Our reputation for customer service precedes us, and we promise to respect your property, your trees, and the unique Texas ecosystems. We can gladly answer any question with information-backed answers, so you can know you're getting the best tree-trimming services in Leander, TX.
We care about our community, our customers, and their property. The scenic natural areas of Leander are pristine and peaceful, like the more secluded Sandy Creek Park where views of Lake Travis are serene. We take pride in extending the innate beauty of Texas, and it shows in our attention to detail.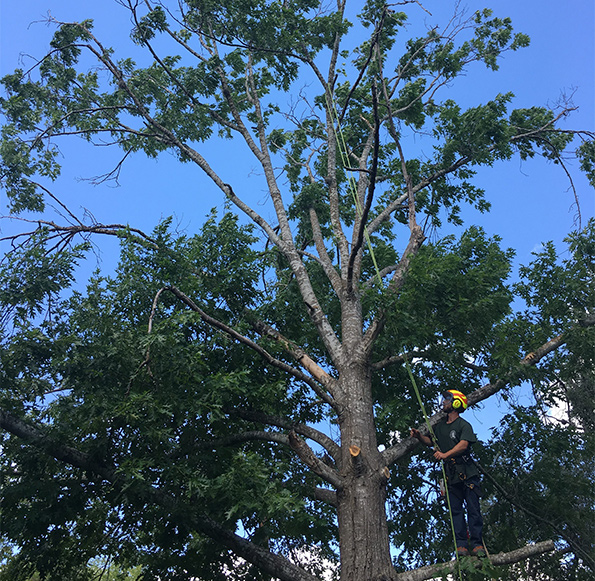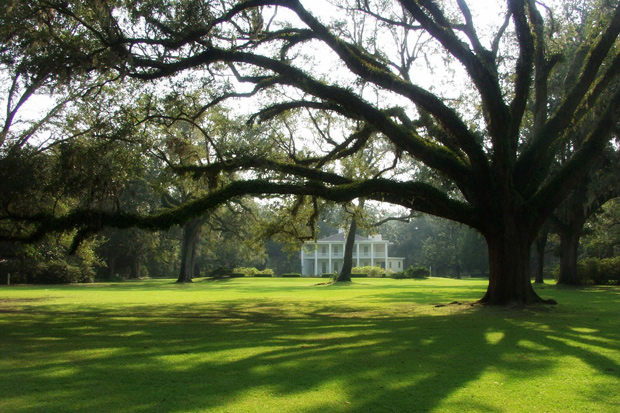 If you have trees on your property, it's important to keep them healthy and well-maintained. Regular tree care can prevent problems like disease, pests, and storm damage. It can also help your trees live longer and stay strong and vibrant.
Capitol Tree Care tree services can also be beneficial if you're looking to improve the value of your home or business. Perhaps you have a tree that is causing damage to your property, or maybe you want to trim your trees to improve the appearance of your landscape. Whatever the reason, Capitol Tree Care can deliver exactly what you need. We listen closely to our customers, and our tree experts take every measure to best serve the environment and the client.
Tree-trimming services can be a great way to improve the look of your property and keep your trees healthy. The professional tree-trimming services offered by Capitol Tree Care include expertise backed by experience. We also remove dead or damaged branches, and this is important for several reasons. Proper and regular tree trimming can improve the appearance of your trees, make them safer, and increase their life span.
Trees contribute to our well-being, so keeping our trees in the best health possible, directly improves our own health. Tree trimming and pruning are like grooming. Cleaning up the rough edges and shaping the healthiest and newest growth on your trees will make a significant difference in their appearance. When trees are trimmed in a uniform way, they look better. Don't let just anyone prune your trees, though. Capitol Tree Care can spruce up your trees in the proper manner and use the appropriate equipment and techniques to meet your requests to the letter. Our customers rave about our attention to detail, so you can expect the same conscientious service from our tree experts.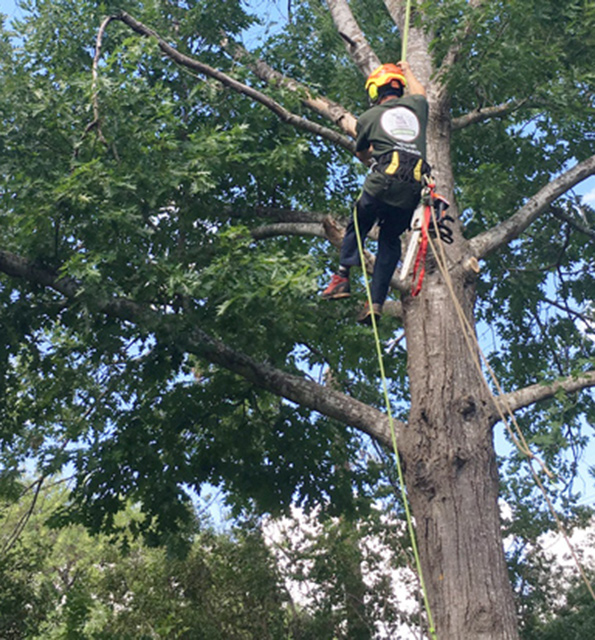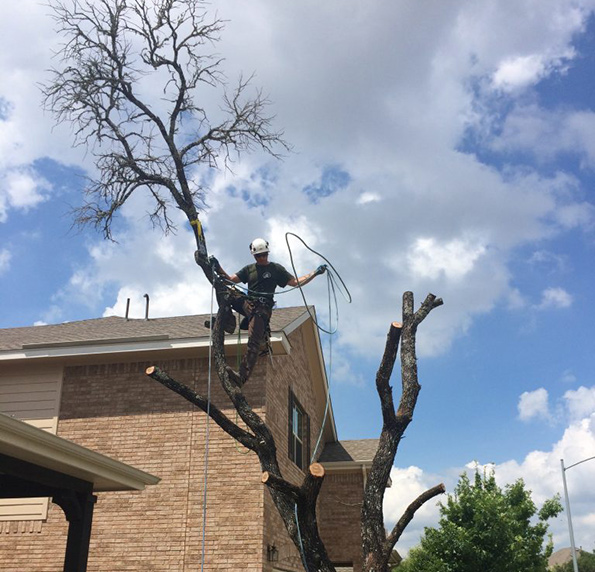 There are many instances where tree removal is necessary on your property, including if it is dead, dying, or potentially a risk to your home or business. Removing a tree is a major undertaking, and it is important to choose a reputable tree removal company that has the experience and expertise to get the job done safely and efficiently. Capitol Tree Care is run by trained arborists certified by the International Society of Arboriculture (ISA). Capitol Tree Care is the only company in Leander, TX that can offer this.
We also have the technical skills and necessary equipment to properly carry out any tree removal on your property, whether business or residential. Our attention to detail is just one of the reasons our company has the best reviews for tree removal in Leander, TX. Your property, other trees, and the environment are all important to us when removing trees.
If you're not sure if a tree needs to be removed, we can diagnose and suggest a plan of action for at-risk trees on your property. Capitol Tree Care brings the expertise of James Burtchell, International Society of Arborists Qualified Tree Risk Assessor, Arborist, and Degreed Forester. We not only have professional services to offer, but we have the training, education, and experience that other companies can't offer. Call Capitol Tree Care today at (512)-913-6833 for an estimate for all your tree service needs.
If you are looking for a tree planting service in Leander, TX, you'll find Capitol Tree Care will meet all your needs. Our team of experts can help you choose the right tree for your needs, and we'll even plant it for you. We have a wide variety of trees to choose from, and we'll work with you to make sure you get the perfect tree for your home or business. We're also happy to provide advice on how to care for your new trees, and we offer maintenance after planting, so you can be sure they will thrive for years to come.
New growth is a great way to enhance the natural environment around your property. Trees can add much-needed shade from the hot Texas sun, add curb appeal to your property, and even increase the value of your home or business. We are experienced in planting in the unique Texas ecosystem and can educate you on what and where to plant to get the best results from your new plantings. Let us help you with your tree-planting project.
Our professional Austin tree services include tree removal, tree trimming, and stump grinding. Our tree services can be valuable in improving the appearance of your property. We can also help to keep your trees healthy and free of pests and diseases. Contact us today if you have trees on your property, and we can help you expertly maintain and take care of them.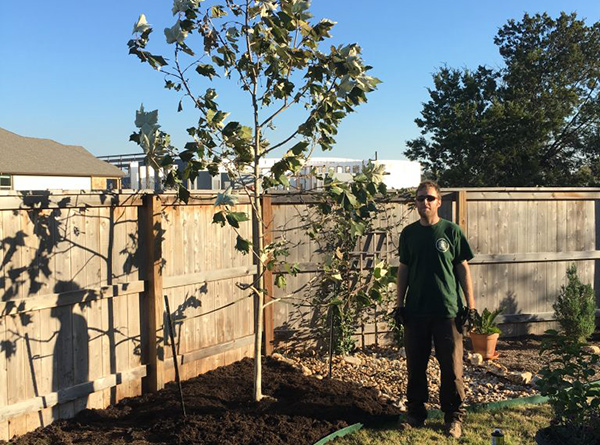 For a free quote or to learn more about our services, don't hesitate to contact us at (512) 913-6833. Give us a call today, we would love to hear from you.