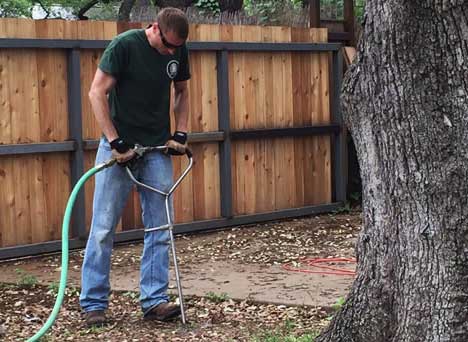 Capitol Tree Care has proudly served Austin, TX and the surrounding areas since 2013. We are a full-service tree company offering tree maintenance prevention and management solutions for your tree needs. We are committed to preserving and beautifying our community through providing the finest Tree Services in the state. We have Foresters and Certified Arborists to help assure that our clients receive quality recommendations and quality work. Our certification by the International Society of Arboriculture (ISA) highlights our devotion to the tree industry.
Here at Capitol Tree Care, we make it our responsibility to improve and preserve the health of our customers' trees. We aim to provide exemplary work and deliver remarkable service. Our certified Austin Arborist specialists are highly trained and stay up to date with the latest knowledge and practices. Whether you are looking for a Tree Trimming Service, Stump Grinding, Brush Hauling, Tree Removal & Care, or any other Tree Services, Capitol Tree Care can help.
No matter the size of the job, our goal is to leave all of your trees, surrounding structures, and landscaping intact as well as providing complete removal and cleanup of all Brush. Our professionals have the required knowledge and skills to make sure your trees are healthy, and your property is safe. We take pride in providing all of our customers with reliable and prompt, quality service at an affordable price.
If you are looking for the most reputable Austin Arborist, then look no further than Capitol Tree Care. We love what we do, and your satisfaction is our top priority.
GET FREE QUOTE!
Call us today! (512) 913-6833