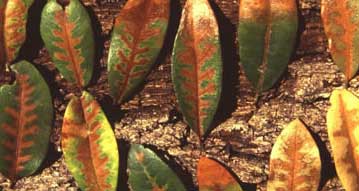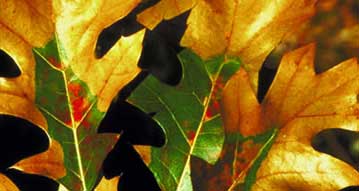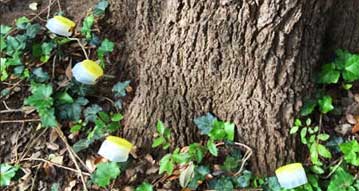 Oak Wilt is a fungal disease that can kill Red Oaks and Oak trees commonly found in Central Texas within one growing season. The Nitidulid Beetle carries the spores of the fungus from diseased trees to healthy trees as it feeds on water and sugars emitted from fresh pruning wounds. The fungus can also be transmitted from improperly sterilized pruning tools or through root grafts. If you're in need of Oak Wilt Management, then Capitol Tree Care can help.
When you hire Capitol Tree Care, you are sure to receive the best Tree Service in Austin TX brings to the table. We take great care in sterilizing all saw blades before each job and in between every Oak tree being pruned. We also seal all pruning wounds over 1⁄2" in diameter with a tree wound sealant. Although there is no proven cure for Oak Wilt, Certified Arborists have found that injecting the trees with the appropriate fungicides is a viable preventative care method that suppresses infected Oaks.
Oak wilt is a deadly ailment, killing trees in one single season. It is a significant problem in Texas urban areas where Oak trees in a homeowner's yard are of great value. Capitol Tree Care is here to help you save your Oaks before it's too late. Drought stress symptoms can be similar to Oak Wilt symptoms. Therefore, having one of our tree experts come and diagnose your tree is crucial before taking action. Our ISA Certified Arborist is Certified as an Oak Wilt Specialist and is an expert at Oak Wilt Management.
Call us today and find out why we are known as having the best Tree Services in Austin, TX has to offer.
GET FREE QUOTE!
Call us today! (512) 913-6833