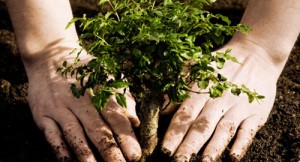 With winter giving way to spring, many of us are ready to get outside and do a little gardening and landscaping. If you are planning to plant a new tree in Austin, TX you'll need to be aware of the factors unique to our planting in our region. While winter is the best time to plant trees in our fair land, you have a little time left to ensure your new sapling develops strong roots and becomes firmly entrenched into our soil before it faces the hot Texan summer. It is important NOT to plant a tree in hot and dry weather.
So, how can you be sure your tree survives planting and will grow into a healthy vibrant addition to your landscape?
There are a number of factors to consider when planning to plant a tree in Austin.
hardiness (ability of the plant to survive extremes of winter cold and summer heat, and sudden temperature swings)
mature height and spread
growth rate above and below ground
available space above and below ground
aesthetics
moisture requirements for the life of the tree
maintenance requirements for the life of the tree
availability at local nurseries
ornamental effects, such as branching habit, texture and color of bark, flowers, fruit and foliage